Spark Student Engagement with Pathway2Careers Supplemental Math Lessons
Pathway2Careers™ Supplemental Math Lessons establish a vital connection between mathematics and real-world applications. Each lesson presents students with practice problems that enhance critical thinking abilities and facilitate the practical application of math concepts in real-life scenarios.
By incorporating Pathway2Careers supplemental math lessons, students gain an invaluable understanding of how mathematics is utilized in everyday life and their prospective careers. 
Our PDF-based lessons are seamlessly integrated within any core or intervention curriculum, boasting user-friendly compatibility. Designed with flexibility and adaptability in mind, Pathway2Careers enables educators to seamlessly supplement existing lessons or create new ones to suit their specific teaching requirements.
Equip your students with the tools to recognize the practical value of mathematics.
middle school p2c supplemental math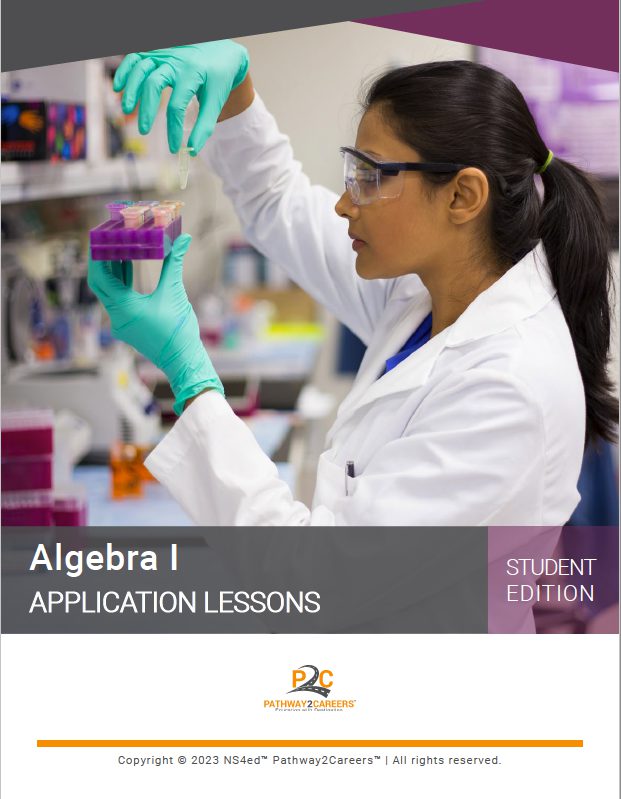 High school p2c supplemental math
What teachers are saying:
Never in my 20 years of educational experience have my students ever experienced such in-depth career-focused math problems.
P2C curriculum is extremely unique; it lifts the veil, and perfectly focuses the spotlight on the type of math used in any chosen profession.
With Pathways2Careers Curriculum, I saw more of my students take risks and engage in conversation during the lessons which helped our class build more community and self-confidence.
Many of the teachers that I work with absolutely love the way their students glow and marvel at grasping concepts that otherwise they very well may not have understood.
For the students, it's more engaging for them to connect the lesson to the career. ...it's much more engaging than the traditional textbook.
Pathway2Careers is a curriculum that all math teachers have been waiting for. In our years as teachers, we all have heard the statement, "why do I need to learn this if we will never use it in the real world?" This curriculum is the answer.