Tennessee, engage learners with
P2C Supplemental Math
Join Hardeman County and Greeneville City Schools in choosing P2C.
Tennessee-based NS4ed is excited to provide Pathway2Careers™ Supplemental Math to Tennessee's students. Our Pathway2Careers math program is aligned 100% with Tennessee's Mathematics Standards and succeeds in "making math meaningful" by demonstrating to learners how math is vital in their future careers.
Our math lessons are designed to complement your existing math program and help Tennessee students develop critical thinking skills. These lessons bridge the gap between traditional math outcomes and high-value careers, providing purpose and relevance to math learning.
P2C's innovative approach to math instruction accelerates learning, increases motivation, and connects mathematical concepts to real-world scenarios.
Transform math learning for your Tennessee students with P2C's research-based and innovative math curriculum.
middle school p2c supplemental math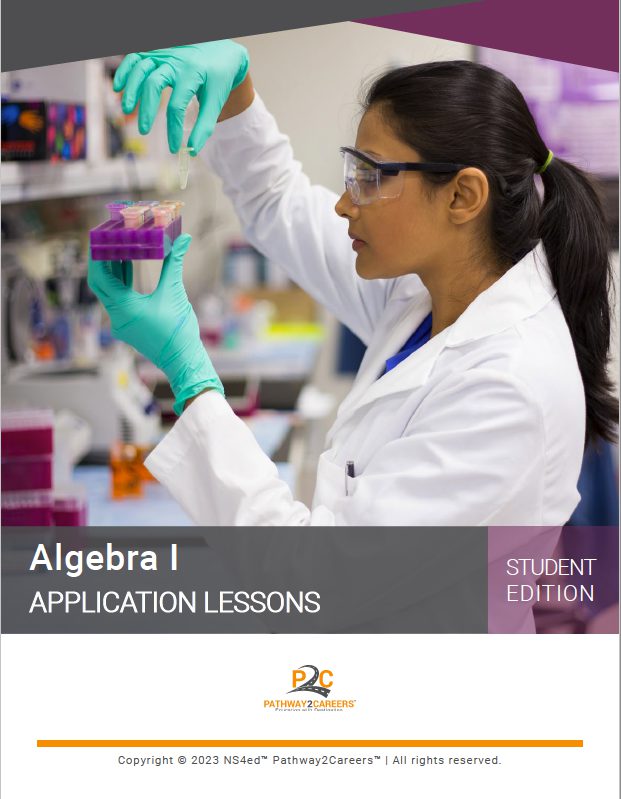 Middle School P2C Math Includes:
High school p2c supplemental math
High School P2C Math Includes:
Click a cover to download each sample math lesson